ESTABLISHMENT OF THE FORUM
CHAIRPERSON/FOUNDER MEMBER
Dr. Renu Ranjan is the former Principal and Head of department PG Centre of Sociology Magadh Mahila College Patna University Bihar since 1974. She did her master thesis on socioeconomic characteristics of Non-voters in Bihar and obtained her PhD in 1984. Her substantive research focuses on Scheduled caste community. She is a leading figure and Professor of eminence in gender studies, and writes on issues of women, equality and difference with a special reference to the study of social change. She has worked mainly in the field of 'Musahars' and 'bhangis'. She was instrumental behind introducing two vocational courses on women studies and population and development in Sociology department and has over 30 publications, which include Life Style of Hindu Widows an expression of Violence, Shaking of Traditions: Women of Bihar, Girl Child Abuse in Bihar, and Self Image of Young Girls of Bihar.
EXECUTIVE DIRECTOR/ FOUNDER MEMBER
Ms. Srivastava is a Political Science Honours Graduate from Patna Women's College. She was employed as Development Executive and Documentation officer with the Swiss Red Cross Programme Coaching Unit [SRC-PCU], Patna, India. She is an ex-Member of Steering Committee on Women & Child Development for Planning Commission of India (2007-2012). She has earlier worked as an Assistant Supervisor in the Access Services, Olin and Uris Library, Cornell University, an Ivy League University in United States of America.
She has over 10 publications in different leading newspapers and journals which include 'Denial of existence'- a case study on the plight of 'Musahar' women in the most backward areas of Bihar. Her other works on 'Indecent Portrayal of Women in Media', 'Life in hell' – on the spot study on the plight of sex workers in Chaturbhujsthan – Bihar's biggest red light area, 'Witchunt'- based on witchcraft killings in Bihar and Jharkhand- published in leading British magazine Marie Claire and 'The reel and the real woman- the role of law and media in projecting women'- published in THE HOOT a south Asian electronic journal. Her paper on 'An ethnographic study on women in prostitution in Bihar' was presented and published at Forum 9 (Bombay) Global Forum for Health Research. Her paper titled 'The Bad Karma' was presented at society for working life's IVth International Congress Secretariat held at New Delhi. The 'Missing Women' among the 'survivors': Where are they? Was accepted for a poster presentation at the conference "Research on Workplace Health & Safety: From the Core to the Margins", an international conference of Safety Net and the Canadian Association for Research on Work and Health at Memorial University in St. John's, Newfoundland & Labrador, Canada. She was invited to present a paper during the scientific meetings of Research Committee 32, Women in Society (WISISA), held for the XVI International Sociological Association World Congress in Durban South Africa on "Women in Panchayati Raj- Gandhi's dream of Feminising Politics" She was also invited to present a paper on Women in the history of Eastern India at Indian Association for Women Studies Calcutta.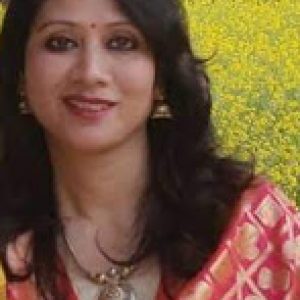 Madhurima Raj is Ph.D. in Women's History from Patna University and Master's in Mass Communication and Journalism from IGNOU. Her core skills are in program communication, social mobilization, and advocacy. Over a period of more than 10 years, she has worked in various capacities with academic and development institutions of North India. Keeping issues, rights, and entitlement of women, adolescent girls, and children in her work, she had several articles to her credit, published in leading English newspapers and historical journals. She is also working as news anchor with Doordarshan and AIR Patna and has successfully anchored many debates and panel discussions on contemporary issues. She has worked for UNICEF Advocacy and Communication Initiatives on Child Rights Issues, formation of Bihar Inter-faith forum for Children's advocacy, awareness and social mobilization initiatives for overall -wellbeing of children, and collaborated with Times of India on public advocacy campaign on Child Labour. She is presently working as Communication and Documentation Consultant at Development Management Institute, Patna in a UNICEF supported WASH (Water, Sanitation and Hygiene) Observatory.
She is a Lawyer by profession and is currently practicing in Supreme Court. She has done Political Science Honours from Fergusson College and LL.B (3 years) from ILS Law College, Pune. In addition to drafting, arguing cases she has also done extensive research on Dowry deaths due to burn juries within seven years of marriage. She has researched on a vital point of law wherein the concept of proximity test was discussed, which test was necessary for the prosecution to satisfy in order to establish that the cruelty or harassment was meted out to the deceased soon before her death. She has done research on irretrievable breakdown of marriage as a ground for divorce and particularly on the issue that filing of several cases and counter cases between the husband and wife is a ground for divorce.
She is a progressive and deep thinker with excellent analytical skills possesses 18 years of experience in print media working on women and child. She has worked on women and children issues on ground level and prepared reports based on extensive research and realities. As a journalist she has done excellent research, news writing, content writing, translation, subtitling and documentation on wide range of topics covering educational, technical, legal, entertainment etc. As an educationalist and as an Editor, she has a sense of smelling those problematic issues which are making tremendous harm to the kids and their future. She is UGC and NET qualified in Personnel Management & Industrial relation/Labour and Social Welfare. She is a Professional English to Hindi translator and News Writer and is also good at Documentation and Report writing. She is a localisation expert for Netflix and Amazon and also translator for Ministry of External Affairs and website of Statue of Unity. Besides this she is the Editor of Hindi web magazine Manjari-m Stree ke mann ki, a publication of Equity Foundation.
Highest academic qualification includes Masters in Labour & Social Welfare from Patna University, Bihar. He has worked as a guest faculty (HR) with different Mgmt. College in Patna. Currently he is working as Program Manager (Ernst & Young) IEC & Branding Knowledge Management as a part of Technical Support Agency (TSA) with Deen Dayal Upadhyaya Grameen Kaushalya Yojana (DDUGKY), JEEViKA State Rural Livelihood Missions (SRLMs) Bihar. He has also worked as Consultant Social Development & Community Mobilization: ICDS Systems Strengthening and Nutrition Improvement Project (ISSNIP), Bihar.
She is a Master and PhD. in Zoology from Patna University and presently working as a Lecturer in the Department of Zoology in Magadh Mahila College. She is also working as news anchor with AIR Patna and Doordarshan.
He is a Post Graduate in Rural Management from Patna University. He has worked as a Human Resource Manager, Project Operation Manager. He is also skilled in capacity building and good at field mobilization. He has worked for SUTRA Consulting Agency in the capacity of Consultant providing Technical Support in Bihar Rural Livelihoods Promotions Society. He has administrative and analytical support to DDU-GKY.
PROFESSOR RONALD J. HERRING
Professor of Government
Cornell University, Ithaca, NY
Chair, Department of Government, l993 – l996
Director, Mario Einaudi Center for International Studies l996-2002 and
John S. Knight Professor of International Relations
Feminist
 Activist, Poet, Author
Advisor, Sangat a feminist network
South Asia Coordinator of 
One Billion Rising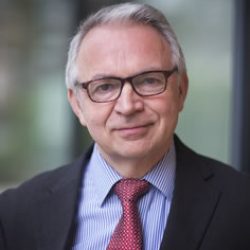 PROFESSOR STUART CORBRIDGE
Vice Chancellor
Durham University
London, UK
Former Election Commissioner of India
Currently Vice President Private Sector & PPP with Asian Development Bank
PROFESSOR ANNE PHILLIPS FBA
Professor of Gender Theory
The Gender Institute and Government Department
London School of Economics
Advisory Board Member
Centre for the Study of Human Rights
London School of Economics, UK
Country Programme Officer, 
International Fund for Agricultural Development (IFAD)
Ex-Member of Parliament
Social Activist
Member- All India Democratic Women's Association (AIDWA)
Activist, Author, Lecturer
Practicing lawyer at the Mumbai High Court
Co-founder of MAJLIS (a legal and cultural resource centre)
Director – Institute of Mass Communication
Dainik Jagran, New Delhi
Former Senior Correspondent
The Times of India, Patna
MEDIA & RESEARCH CONSULTANT
Media Consultant & Development Researcher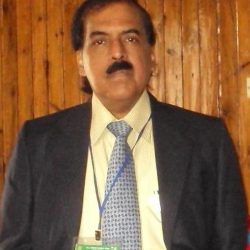 MR. RAGHUVANSH KUMAR SINHA
Ex-Secretary
Department of Panchayati Raj
Adviser, State Election Authority
Bihar
Senior Reporter Rashtriya Sahara, Bihar
Advocate, Patna High Court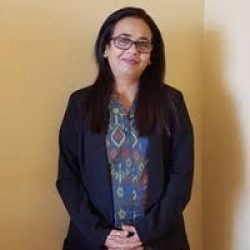 MRS. PRIYADARSHINI TRIVEDI
Freelance Expert on Gender, RCH, HIV, Family Planning, Proposal development
(B.L. RAJU & COMPANY)
Chartered Accountant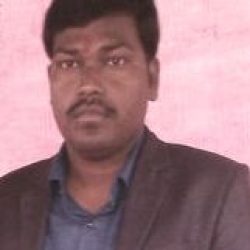 Typing and Data Compilation